Historical Sights and Desert Adventures

Only a three hours drive from Luxor you reach the first of the Western Oases "Kharga". Since the Paleolithic, the place has been inhabited, one of the oldest caravan routes proves the exchange of goods between Luxor and Kharga and then certainly further into Libya. The temple of Hibis (25th/26th dynasty), Roman fortifications in the middle of the desert, cemeteries from the beginnings of Christianity (Bagawat), Coptic monastery ruins, ancient tree giants and Neolithic rock carvings can be discovered in the area around Kharga.
The excursion is planned as a 3 day tour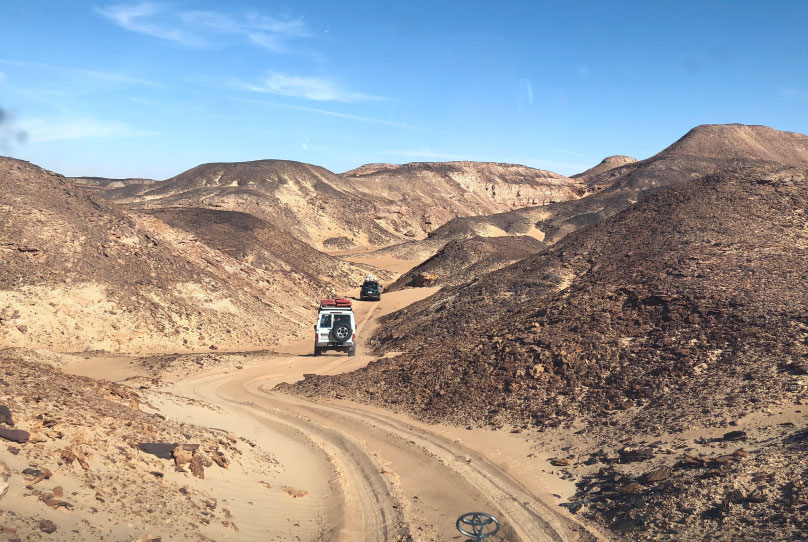 Day 1 – Drive from Luxor to Kharga, check in at the hotel close to Bagawat, visit one of the earliest christian cemeteries, then visit the "Hibis" temple and (if time) Kharga museum.
Day 2 – 4 x 4 Drive to the petroglyphs and then visit Um ad-Dabadib, millennia-old trees, Roman fort, Coptic settlement , surrounded by desert & wonderful landscape.
Day 3 – Visit to Labakha Oasis, Roman Temple & Tombs, a still working Qanat, Return to Luxor.
If you are interested in such a tour, please ask. The price depends on the number of people (max 4). For two people the price is about 800,00 € (4×4 vehicle, driver, hotel costs, meals, entrance fees, tips, drinks (without alcohol) included). The tour can also be extended. The price is reduced (-150.00 €) if you want to camp instead of sleeping in a hotel.